June 26 at 10:30 AM
Patriotic Sunday is one of the highlights of the year at FRBC. During this service, we place a special emphasis on God and country by honoring our veterans and reflecting on the biblical principles that have made this nation great.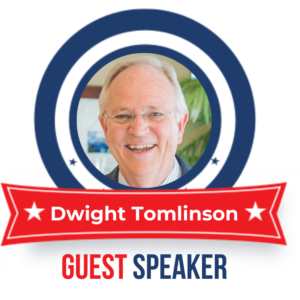 Our guest speaker, Dwight Tomlinson served 2 tours in Vietnam with the 75th Ranger Regiment as a member of a 6-man Long Range Reconnaissance team.
He and his wife Gayle have started three churches, and today Dwight serves as the founder and director of Barnabas1040, a church planting movement that helps national pastors in the least evangelized parts of the world.