Temporary Service Times & Location
Due to smoke damage in our auditorium, we will be temporarily meeting in our school gymnasium for all services.
Childcare available during all services
Sundays at 10 AM • Classes for All Ages
We are a community of believers growing together as a church family. Discover authentic relationships by connecting with a group this week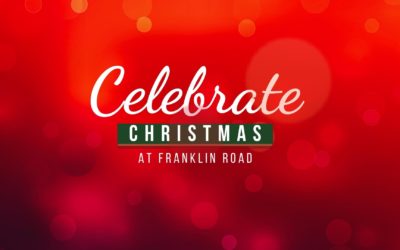 We look forward to welcoming many new families visiting our church this Christmas season as we enjoy special presentations and worship services that celebrate the birth of Jesus! FRCS Christmas Programs The students of Franklin Road Christian School have spent weeks preparing for this year's Christmas Programs. These musical performances by our young people serve as a fantastic way to begin the Christmas season. Middle & High School Program – Thursday, December 1 at 7 PM Elementary...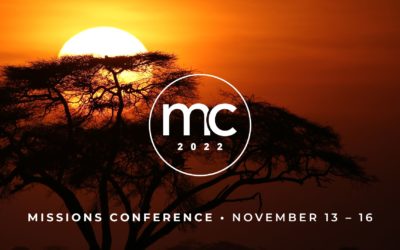 While we hear the amazing truth of the gospel on a weekly basis, it can be hard to fathom that many people in our world have yet to hear this message for the first time. During our Missions Conference, we place our focus on reaching other regions of the world by introducing our church to new missionaries and church planters.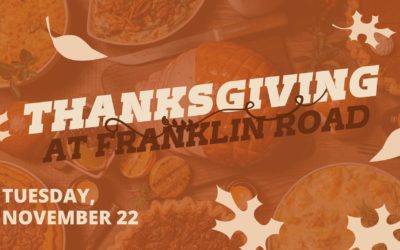 Long road trips, extreme shopping, and potentially intense conversations with extended family can make for a hectic Thanksgiving week that often overshadows the purpose of this special day. The Tuesday prior to Thanksgiving, we offer a couple of activities to help you get in the spirit of gratefulness.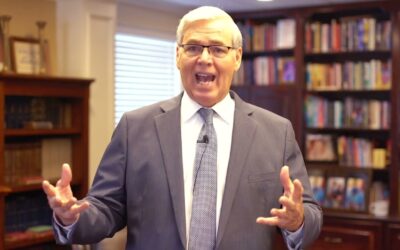 Due to smoke damage in our auditorium, we will be temporarily meeting in our school gymnasium for all services. Please note our updated service schedule.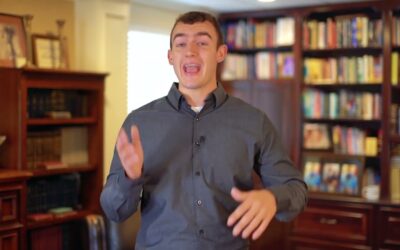 From Jared Herdman, FRBC Kids Pastor. Sunday services for FRBC Kids will be available at 9 & 11 AM with classes at 10 AM. Nursery and childcare is provided for all services.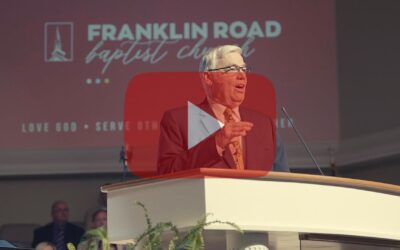 Going to church is a big commitment. If you're not ready to attend, join us online by checking out past sermons preached at our church. Watch live Sundays at 11 AM and 6:30 PM as well as Wednesdays at 7 PM.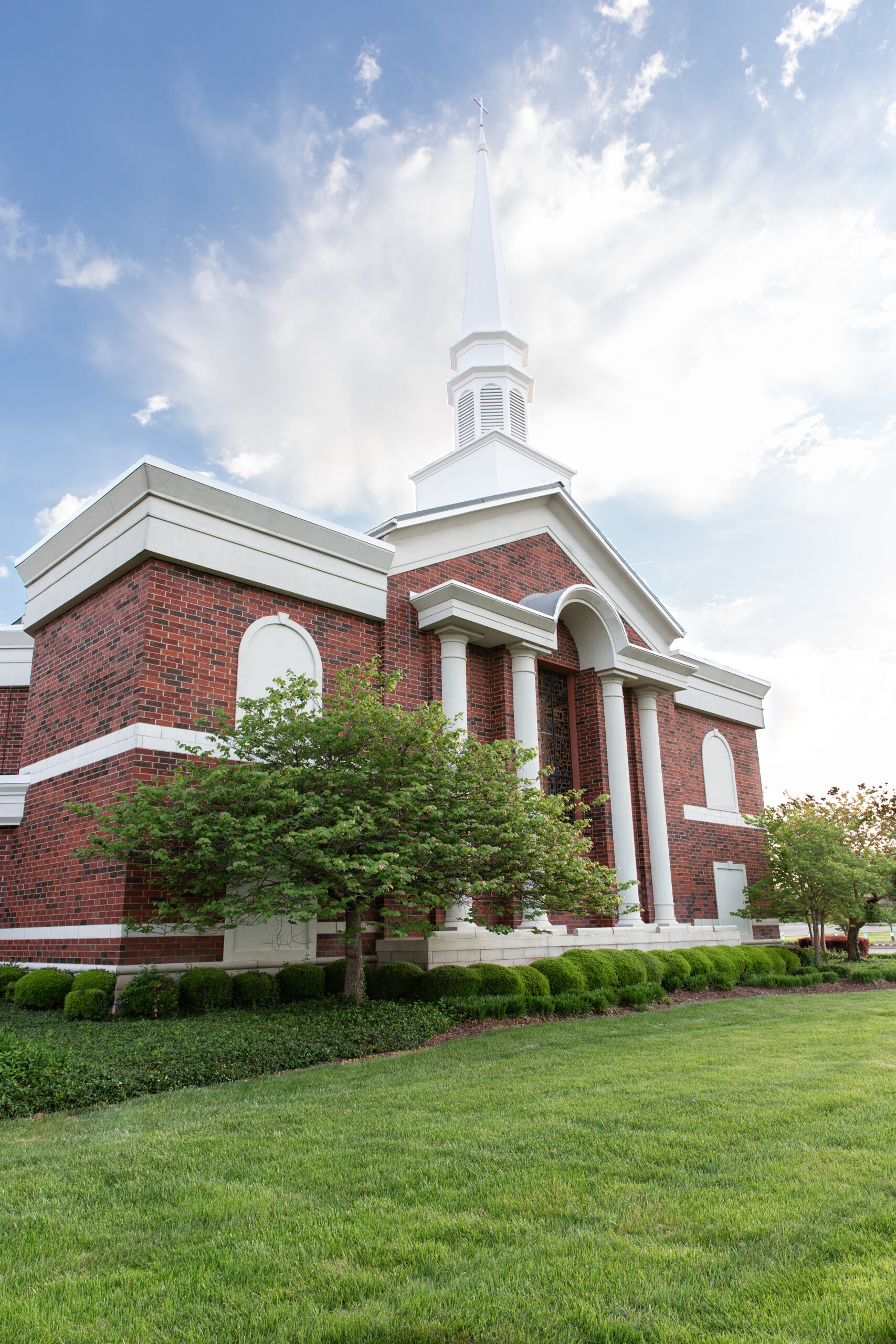 Know God • Grow Together • Show Others
The Christian faith gives anyone the opportunity to establish a relationship with God through Christ Jesus. Each of our worship services and Bible studies are designed to help you know God personally.
You can spiritually grow together with others at through our LifeStage Bible classes, Wednesday Bible study, and many other connection opportunities.
You'll be encouraged to share the Gospel through regular outreach and service opportunities as well as our world-wide missions emphasis. Showing others by sharing the Gospel and serving our community and beyond is the primary focus of our church.
No matter where you are at on your faith journey, we are here to help you take your next steps with Jesus!